The production capacity of aerospace manufacturing industry can reflect the national defense technology and economic strength of a country. While the demand for CNC technology and equipment in aerospace manufacturing is very clear and urgent. The quantity, performance, accuracy, processing ability and application level of CNC machine tools are of great importance to aviation industry. Why use CNC machining for aerospace and what are the characteristics of CNC aircraft parts? Here we'll explore the these problems.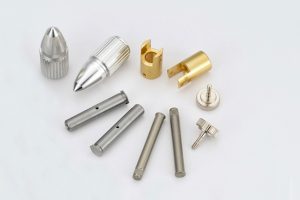 Why CNC is Important in Aerospace & Aircraft Industry?
The requirements on structural design, function, performance, product quality and reliability of products in aviation industry are very high and even severe. A large number of new materials and structures are first applied in aircraft parts. National defense needs and market competition require that the development cycle and production cycle of aerospace products be greatly shortened. In addition, the average cost of final products need to be constantly reduced, so there are higher requirements for aerospace manufacturing industry, which need advanced manufacturing technology. Modern CNC processing is a critical part in advanced manufacturing technology, has become a decisive key technology, especially in aerospace manufacturing. The following advantages of CNC machining services make it very important in the aerospace industry:
– It's a process integrated a variety of advanced technology types, including computer technology, communication technology, modern manufacturing technology, digital control technology, etc.
– During the CNC machining/turning process, simple change of CNC machine setup and parameters can realize new products development and processing of another batch, greatly improves automation and flexibility.
– Several CNC processes can be done on one machine or in one clamping automatically, which largely shortens the processing time and production cycle, also increases efficiency.
– CNC machining/turning technology can improve the accuracy and precision of aerospace products, reduces or minimizes the errors in manufacturing, allows CNC aircraft parts have higher quality and durability.
– Most materials for aerospace components need to be cut and machined in manufacturing.
CNC Aircraft Parts Types and Characteristics
What is aerospace product? Based on structure, an airplane can be divided into fuselage, engine, airborne equipment and components, including wing, large wall panels and frames on the tail, shell, valve body, hydraulic valve, optical tube, rotor blades, fasteners, connectors and more.
The main features of CNC machining aerospace parts are as follows:
High performance: use new and difficult-to-machine materials, like titanium
Lightweight: a large number of thin-walled structure applied
Precision: continuous improvement of machining accuracy
High efficiency: higher speed and efficiency required
Reliability and economy: more and more strict control of quality and cost
Xinwo Aerospace CNC Turning Services – CNC Machining for Aerospace
zjcncmachine.com is experienced and professional in Aerospace CNC turning services and turned parts manufacturing. Our CNC turning center can produce CNC aircraft parts meet the strict standards of aviation industry and ensure the precision, accuracy and performance required. Not limited to screws, shafts, pins, connector joints, and fasteners, custom machining aerospace parts can be delivered as your needs. Please feel free to contact us if you want to make an inquiry or browse our product list.