Zhejiang Xinwo offers online 3D printing services for rapid prototyping and production in volume. Our clients are across a wide variety of industries and companies, including automotive, construction, aerospace, defense, electronics, machinery, industrial automation, medical, healthcare, consumer production, oil & gas, etc. Accelerate your product development and manufacturing process with our industry-leading metal & plastic 3D printing service and 3D printed parts. We'll find the best 3D printing solution for your projects, to lower your cost and shorten the lead time based on your needs, while maintaining the quality. From 3D prototyping to end-use parts production, multiple materials are available for custom 3D printing parts. Need an alternative to the traditional solution? Submit your 3D CAD file to get an online quotation quickly. Our 3D printing service ensures accuracy and speed. We can help you choose the most appropriate technology and material to match your applications or request.
Why Choose Zhejiang Xinwo Online 3D Printing Services
No minimum order quantity
Metal or plastic 3D printed prototype and production parts in 7-10 days
Precision custom 3D printing parts at affordable prices
Online free quote in the shortest time
Single prototypes or complex shapes are both allowed
A wide selection of metal or plastic materials
Commercial and industrial-grade 3D printers
Cooperative supplier assistance project
Provide a quick solution for small batches of complex prototypes
We provide with our partner
3D printing services for metals and plastics
Meet the rapid needs of complex prototype designers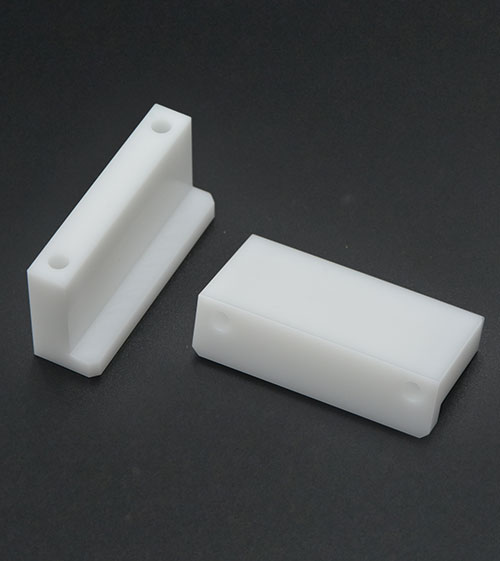 Capabilities of 3D Printing Services at Zhejiang Xinwo
1. Metal 3D Printing Services
Metal 3D printing service can produce metal parts from powdered metals using laser-based technology. Direct metal laser sintering (DMLS) is an industrial metal 3D printing process. The metal 3D printer distributes even layers of metallic powder and the powdered metal is selectively melted to previous layers, which allows 3D metal parts to be fabricated of a bed of powdered metal. Using metal 3D printing allows us to produce parts with complex geometries that using traditional manufacturing methods not capable of and with materials that are difficult to process. 3D printing metal materials including aluminum, stainless steel, cobalt chrome, nickel alloy, titanium, etc.
2. Plastic 3D Printing Services
Plastic 3D printing service works with thermoplastic and thermoset materials to produce 3D printed plastic parts in a fast and cost-effective way. No matter what your needs are, fully-functional plastic prototypes, iterative design, or end-use custom products, a plastic 3D printer will be used to create final parts based on the submitted three-dimensional digital file. The high accuracy, consistency, speed, and versatility of plastic 3D printing make it a great method to build large quantities of customized parts.
What is 3D Printing?
3D printing is an additive manufacturing process of creating three dimensional solid parts from a CAD design or digital file by laying down successive layers of material. Each of these layers can be regarded as a thin cross-section of the object. 3D printing is a type of rapid prototyping technology, which uses powder metal or plastic, or other adhesive material to construct objects based on the model file. 3D printing was often used in mold manufacturing, but now we can found 3D printed components in jewelry, footwear, industrial design, architecture, engineering and construction, automotive, aerospace, dental and medical industries, education, GIS, civil engineering, firearms and other fields.
Advantages of 3D Printing
Speed up the prototyping or production process greatly, prints objects within hours
Allows the design and creation of more complex geometries
Fewer machines and operators are needed to manufacture
High flexibility and versatility allows almost everything to be created
Allows the inclusion of multiple materials into a single object
Layer-by-layer assembly enhances the design and ensures better quality
Each successive individual part can be monitored to reduce failure and errors
Does not need lots of space for inventory, print on demand based on the design
Plastic 3D printed parts offer advantages in applications where lightweight is important
Minimize the used materials, with little or no waste compared to cutting from large chunks
3D printing systems are much more accessible and require no additional person to run
The technology is environmentally-friendly and sustainable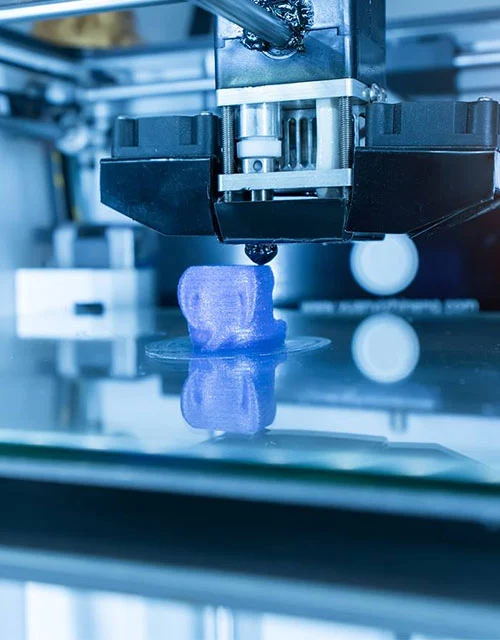 How Does 3D Printing Work? – Steps of 3D Printing Process
How to create a 3D printing part and what is required? Let's explore the process of 3D printing.
First of all, a three-dimensional digital file of the object you want to print is needed. There are three different ways to get a 3D digital model: design, scan, and download. CAD is a common software to design a 3D model, popular CAD software including AutoCad, SolidWorks, Tinkercad and more. 3D scanning is a technology to analyze a real-world object and create a digital replica. You can also download one from a 3D library.
Once you get a 3D model, you need to convert it into a proper file format. The most common 3D printing file format is STL, which is a usable file extension. Alternatives to STL are .OBJ and .3MF, these formats do not contain color information, if you need colored 3D printing objects, .X3D, .WRL, .DAE, and .PLY can be used. Ensure the file whether is printable.
Slicing is the process of dividing the three-dimensional model into hundreds or thousands of layers, then generate the G-code to tell the machine how to execute the operation step by step. G-code is the most widely used CNC programming language applicable for CNC machines and 3D printers.
Use 3D printers to complete the printing process according to automated G-code instructions.
Remove the finished 3D printed parts from the printer. For some machines, it is easy, while the removal of 3D prints for some industrial 3D printers requires professional skills and specialized equipment.
In some cases, additional steps or post-processing is need to finish the production. For example, various surface finishing methods are used to improve the aesthetics and mechanical properties of 3D printed components.