Custom Aluminum Extrusion Profile Services – Aluminum Extrusion Company
With decades of years in the aluminum extrusion industry, Zhejiang Xinwo aluminum extrusion services can meet the needs of customers in the production of high-volume & low-cost aluminum parts. Custom aluminum extrusions with simple or complex shapes can be handled at our factory. Endless extrusion possibilities are allowed. Once you selected us, our engineers will start with understanding your demands, select the aluminum extrusion design suits the application, figure out the aluminum extrusion shapes, dimensions, specifications, tolerances, and all of the details before production. We have accomplished operators in the workshop to execute each operation in a correct way to ensure the products meet or exceed international standards and customer expectations. Strong, lightweight, and corrosion-resistant extruded products can be obtained through a fast and efficient aluminum extrusion process. From quality to service, strict requirements and high standards help us gain a good reputation among worldwide clients. Our aluminum extrusion profiles are commonly used in the consumer electronics and construction industry, such as frames of doors and windows, also serve for automotive, trains, ships, medical devices, etc. Multiple types of aluminum alloys are available for the manufacturing of aluminum extrusion profiles, such as 6061, 6063, 7075, etc. In some cases, extruding aluminum is a more cost-effective method than other fabrication processes. Cooperating with suppliers to assist the project can reduce the cost of high-volume production of aluminum parts.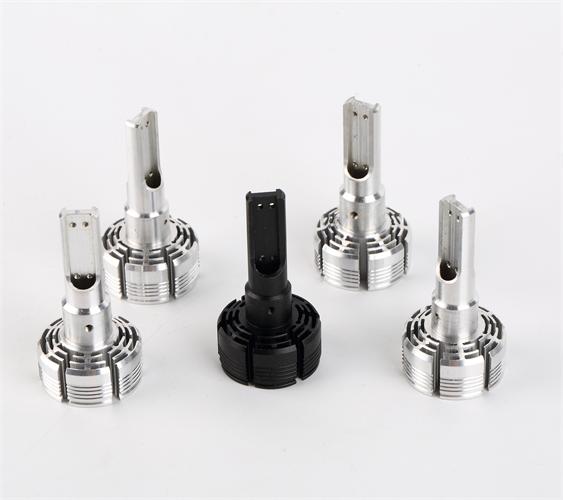 Why Choose Zhejiang Xinwo Custom Aluminum Extrusion Services
Professional sales team will keep clear and timely communication with you
Experienced engineers and technicians offer the most perfect solutions based on your program
On-site quality inspection services from the beginning of production to pre-shipment
Advanced machinery and extensive expertise allows dealing with intricate designs
Secondary machining services with CNC machine tools to reach each detail
Fast response and on-time delivery for no matter small or big orders
High-volume production or rapid prototyping aluminum extrusions for your choice
What You Can Get With Our Custom Volume Extrusion Services
Aluminum extrusions. Common aluminum alloy types: 6061, 6063, 6061-T5, 6063-T5. If you want to specify another aluminum alloy, please send your inquiry to us, we'll review the feasibility and give you feedback quickly.
Plastic extrusions. Common plastic material choices: Nylon, PC, ABS, PP, PVC, PS, etc. Thermoplastics can be heated and pressured in a mold, then be formed into different shapes.
CNC machining, surface finishing, and quality inspection services can also be provided if you need them.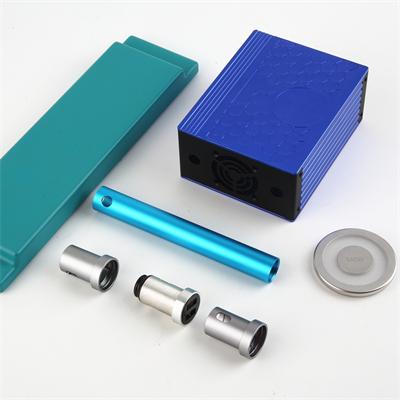 What is Aluminum Extrusion? – Aluminum Extrusion Process
Aluminum extrusion is the process of aluminum forming. The aluminum extrusion process uses the original form of aluminum, which is called aluminum billet of aluminum ingot. The aluminum billet is preheated to a specified temperature at which the aluminum becomes soft and malleable, and then forced through a mold or die that is designed to shape and form the aluminum material to different aluminum profiles with desired cross-section shapes. The die used in the aluminum extrusion process can be made into almost any shape required by the user. Generally, the molds are made from highly durable steel with openings through it. Aluminum extrusions are widely used due to their high strength, lightweight, and good conductivity.
The general flow or steps of the aluminum extrusion process:
Machine a hard steel mold and load it into the extrusion press
Prepare a solid aluminum billet and preheat it to specified temperatures
Transfer the preheated aluminum to the extrusion press
Push the billet into the container of the extrusion press until fills in it
Apply continual pressure to force aluminum material through the openings in the die
The extrusion emerges from the opening of the mold and form the desired shape
Shear the complete extrusion using a hot saw
Cool the extrusions, the profile will retain its shape until it reaches room temperature
Move the aluminum extrusions to a stretcher and stretch them into alignment
Move the full-length extrusions to the saw table and cut them to a specified length
Common Aluminum Extrusion Shapes
Solid: no gaps or openings, such as rods, beams, or angles
Semi-hollow: with partially enclosed voids or narrow gaps
Hollow: with one or more voids, such as square or rectangular tubes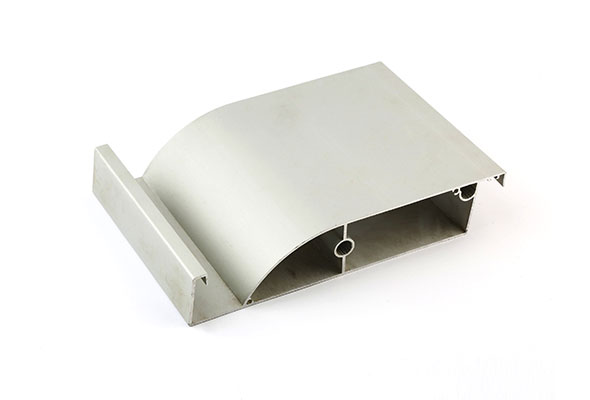 Advantages of Aluminum Extrusion Process
In the aluminum extrusion process, the extruded metal can get more intense and uniform three-dimensional compressive stress in the deformation zone than rolling and forging, which can give full play to the plasticity of the process meta. Therefore, extrusion services can be used to process low-plasticity and difficult-to-deform metal or alloy, which is difficult or even impossible to process by rolling or forging process.
Extrusion method can not only produce pipe, bar, profile and wire products with simple cross-section shape, but also produce profiles and pipes with complex cross-section shapes, such as integral panel profiles with profiled stiffeners, extremely complex hollow profiles, porous tubes, etc.
Aluminum extrusion is very flexible, as long as you change the die and other extrusion tools, products of different shapes, specifications and varieties can be made on the same equipment, changing extrusion tools is simple, time-consuming, and high efficiency. This kind of processing method is most economical and applicable to aluminum alloy material processing factories with small order quantities and many varieties and specifications.
The precision of extruded products is higher than that of hot rolled and forged products, and the surface quality of products is also better. For some aluminum alloys with extrusion effect, the longitudinal strength of the extruded products after quenching and aging is much higher than that of similar products processed by other methods.
The process flow is short and the operation is convenient. The whole structure parts with a larger area than hot die forging or rolling can be obtained by one extrusion. Moreover, the investment of equipment is less, the cost of die is lower and the economic benefit is high.