If you are seeking a professional CNC machining supplier to provide high quality precision CNC machined Stainless Steel parts, ZJCNCMACHINE is one of the most affordable and capable manufacturer, specializing in Stainless Steel CNC Machining process on advanced 3-axis and 5-axis Steel CNC machines. Our professional technical team has in-depth understanding of special Stainless Steel CNC machining requirements (especially custom CNC steel turning, CNC steel milling, CNC steel drilling, steel prototyping) and other than the aluminum parts, and state-of-the art facility has helped us achieve this distinction. With great experience and broad knowledge, our CNC Stainless Steel machining center can reach extremely tight tolerances in manufacturing CNC steel machined parts & products.
CNC Stainless Steel Machining
Precision CNC machined stainless steel parts are becoming a choice for many industries due to its desirable physical properties! Stainless Steel is one of the most popular industrial alloys for many CNC machining projects, due to its excellent physical properties. The below benefits have made Stainless Steel parts and products a viable choice for many industries and applications, though they are particularly favored in the medical, automotive, aerospace, healthcare and consumer electronics spheres. While the best and fastest way to make Stainless Steel parts is CNC machining especially CNC milling with stainless steel reach far and wide.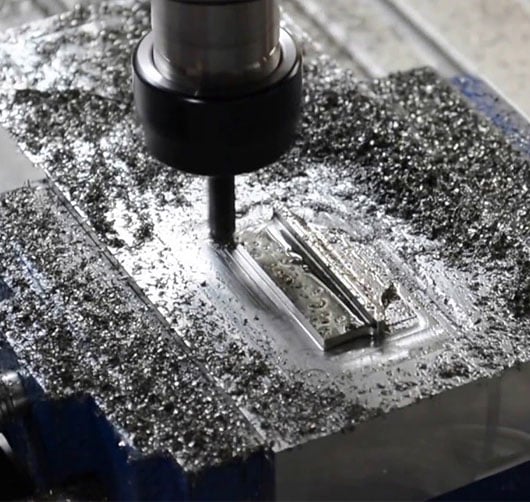 Benefits of Stainless Steel Material (CNC Stainless Steel Parts):
Very high tensile strength
Excellent wear and corrosion resistance
Good formability and weldability
Hygienic with excellent cleanability
Good performance at high/low temperatures
Advantages of CNC Stainless Steel Machining:
Great precision and high tolerance ensure high-quality stainless steel parts
Time and cost-saving, great speed of CNC Machining Stainless Steel part
Allows products ordered to be made precisely to the specifications stated
Complex stainless steel parts for high tech industry can be machined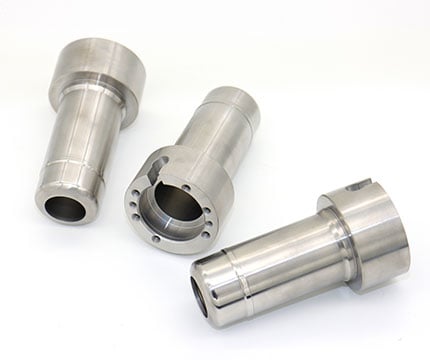 Zjcncmachine.Com – CNC Stainless Steel Machining Specialist
Zhejiang Xinwo precision hi-tech Inc. is one of the reliable precision CNC machined stainless steel parts manufacturer in the China. Our years professional CNC Stainless Steel Machining center provide you all-around care services that our experienced project engineers and machinists will analyze your project carefully and process it with the most efficient process of machined aluminum to to meet your design specification, while optimize your time and cost.