Polyamide is commonly known as Nylon, which is one of the most popular plastics as CNC machining materials to replace steel, iron, copper and other metals for manufacturing nylon CNC machined components.
Nylon CNC machining is applying computer-controlled digital technology, use machine tools to remove the extra parts from the nylon material and complete cutting, turning, milling, grinding, drilling and all movement according to the specific programming, then get the final nylon product. With high chemical and abrasion resistance, high hardness and toughness, nylon machining services and nylon machined parts provide significant solutions for processing in electrical, mechanical,automobile, machinery, chemical equipment, and other industries. Due to its non-toxic, lightweight, excellent mechanical strength, wear-resistance and good corrosion resistance, nylon is widely used in the manufacturing of bearings, gears, pump blades, and other nylon parts. Polyamide has high strength after melt spinning, can be used for various medical and knitwear products.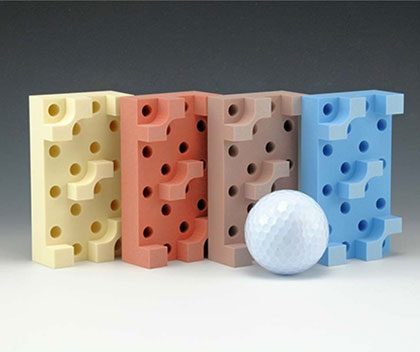 Benefits of Nylon Materials

– Low coefficient of friction

– High mechanical strength

– Wear resistance

– Fatigue resistance

– Electrical insulating properties

– Thermal resistance

– Self-lubricating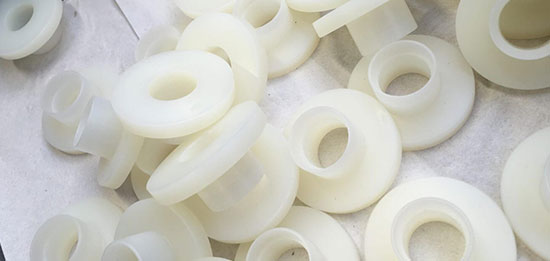 Nylon CNC Machining – Precision CNC Machined Nylon Parts Manufacturer
zjcncmachine.com – Zhejiang Xinwo Hi-tech Precision Co., Ltd is a manufacturer and fabricator of custom nylon parts and components with nylon fast CNC machining services, we own up-to-date production equipment, advanced techniques and professional design and engineering team to support our capabilities for CNC nylon plastic machining and ensure the precision CNC machining nylon parts to meet your requirements and achieve the highest quality, maintain competitive prices at the same time. CNC nylon turning, nylon milling, nylon drilling, nylon design and engineering services are available, Nylon 6, Nylon 66 and more high specification plastic and metal materials at our disposal.
Main CNC Machining Nylon Parts
The most typical application is in medical devices and e lectronics insulation, Junying is experienced at producing nylon components including: Bushes, bearings, gears, housings, nuts, screws, spacers, washers, turbine, impeller, crank, instrument panel, drive shaft, valve, blade, screw rod, sealing ring, shuttle, sleeve, shaft sleeve connector, transmission structure parts, household electrical parts, automobile manufacturing parts, chemical mechanical parts, food processing machinery components, etc.
Advantages of CNC Nylon Machining Services
– Nylon machining design and engineering assistance
– Skilled operators and efficient equipment
– Decades of experiences in CNC machining, lathing
– Fast turnaround time and high on-time rate
– Large production capabilities