Zhejiang Xinwo (zjcncmachine.com) is a leading China lock cylinder manufacturer and CNC machining services company of precision machined lock parts and accessories for the mechanical security industry, we have been dedicated to the lock cylinder machining and production in standard and custom specifications for more than 10 years. Our CNC machining center, sophisticated manufacturing facilities and advanced inspection equipment, as well as professional engineers and skilled machinists are assisting our door locks cylinder manufacturing to meet the customers requirements, capabilities including CNC milling, turning, drilling, and finishing. We provide a complete selection of lock components including SFIC core, IC core, lock cylinder, mortise cylinders, cam lock housings, cam lock nuts, cam lock washers, door lock parts, push lock housing, push lock spring, blank key, key cylinder, key core, etc. Strict quality control system and a series of inspection procedure enable us to deliver each product with quality and performance conforms to the clients' needs.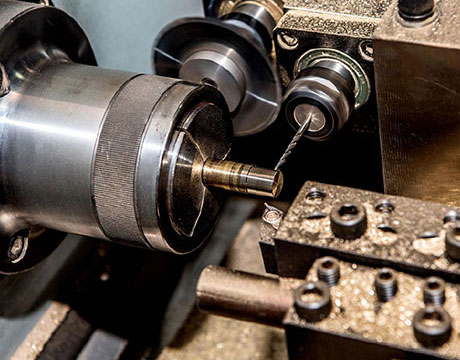 Specifications of Zhejiang Xinwo CNC Machining Lock Parts
Lock Product Types: interchangeable core, rim cylinder, key-in-knob cylinder, euro profile, oval profile, SFIC cores, IC core, custom SFIC locks, lock cylinder, mortise cylinder, cam lock housings, cam lock nuts, cam latches, cam lock washers, cam lock cam, door lock parts, lock core, push lock housing, push lock spring, blank key, etc.
Materials for CNC Lock Parts: copper, stainless steel, zinc alloy, aluminum alloy, etc.
Lock Cylinder Production Process: CNC machining, CNC milling, CNC turning, CNC drilling, etc.
Lock Core and Accessories Applications: cam lock, door lock, push lock, SFIC lock, padlock, IC core lock, security lock, and other types of locks in various industries
Lock Parts Surface Finishes: 190(Matte Black), US3(Bright Brass), US4(Satin Brass), US15(Satin Nickel Plated), US26(Bright Chrome), US26D(Satin Chrome), etc.
Types of Lock Keyways: A, B, H, J, K, L, M, N, S, WA, WB, WC, BA, D, DD, E, F, G, P, Q, R, TA, TB, TC, etc.
Advantages of Zhejiang Xinwo Lock Parts Machining

– Quality assurance: a series of advanced facilities such as abrasion tester, salt spray test, optical emission spectrometer, with seasoned operators are ready to carry out visual quality standards for our finishing services to avoid the different appearances of the different batch, and more measuring equipment used to confirm the product dimensions. As shown in the video, Zhejiang Xinwo will carry out the strict aging tests on our IC core and door lock parts, to ensure the durability and quality of our machining parts.

– Cost-effective production: As an ISO certificated lock core manufacturer, we carry out strict control of product quality and production process, as well as PMI (positive material identification) for incoming materials, thus extend the service life of lock product, maintain high efficiency of mass production, reduce the errors and cost, provide the utmost security at the same time.

– Extensive applications: our lock core parts are widely used in electronics, defense, communications, medical, marine and more industries, there is a large amount of CNC lock products have been exported to the United States and majority of European countries.

– Customer service: if you are looking for top quality commercial lock cylinder or home lock parts for your project, welcome to contact us through our email or just leave an message on our page, our staff will give you the reply and send you free quote fast according to your drawing or requirements. "Add to Cart" and "Payment" function will be available in the near future, in order to make customers buy standard lock parts conveniently.
CNC Machining for Lock and Key Industry
With the development of security industry in modern society, Computer Numerical Control machining has become the main manufacturing solution of a variety range of locks and keys. To ensure the safety and security of people, the quality of each part on the lock is important. As the essential device on security doors, home door, market entrance and other places, the demand for locks and lock parts is huge every year. CNC manufacturing is one of the most efficient and cost-effective production method for large-batch engineering parts in same size. Based on the decades of experiences on the development and machining of lock cylinder, lock core, keys, and different lock parts, Zhejiang Xinwo is familiar the unique characteristics of lock accessories and things to notice during the fabrication process, and capable to produce OEM lock cylinder parts with various customized designs.