Looking for low cost CNC milling parts with unparalleled quality? Zhejiang Xinwo Precision Hi-tech Co., Limited is a professional China CNC company provides superior precision CNC milling services with advanced machines including CMC milling center and milling machining centers from the general 3-axis to 5-axis and accomplished machinists. Our experienced operators proficient in CAD (computer-aided design) and CAM (computer-aided manufacturing) programs are always finding the best way to produce the highest quality CNC milled parts & components for clients. With strong capabilities and extensive experiences, we can provide top-grade but cost-effective custom CNC milling services from China including 3-axis CNC milling and 5-axis milling for high-speed CNC manufacturing, rapid prototyping, and precision CNC milling and turning. Our high-quality rapid CNC milling products are involved in the field of automation design, lockset, automobile parts machining, machinery milling, defense industry, medical equipment, lighting parts machining, etc. Send your inquiry or drawing fast to get an online CNC quote.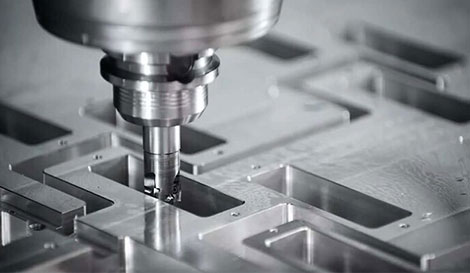 Zhejiang Xinwo CNC Milling Services Capabilities
With decades of experiences and expertise in CNC machining services, we providing OEM milling service and products involving precision milling, thread milling, metal milling, plastic milling, etc.
Six advanced CNC machines at the Junying CNC Milling Center:
Number of CNC milling machining centers: 6
Number of axes: 3-axis or 5-axis
Product dimension 3-axis milling machines: up to 500 x 500
Product dimension 5-axis milling machines: up to Ø 300
Why Choose Zhejiang Xinwo CNC Milling Services
High Precision Production. Zhejiang Xinwo custom CNC milling parts in tolerances ranging from +/-0.001″ – 0.005″, custom design depending on customer specs
Extensive Material Option. Wide variety of certified materials (over 50 metal and plastic materials) and surface finishes available
Profitable Custom Design. Precise design and produce to custom specifications, offer clients the most cost and time saving CNC milling service
Rapid prototyping. Get prototypes quickly, optimize the entire high-speed milling workflow with advanced milling machines and full equipped CNC milling factory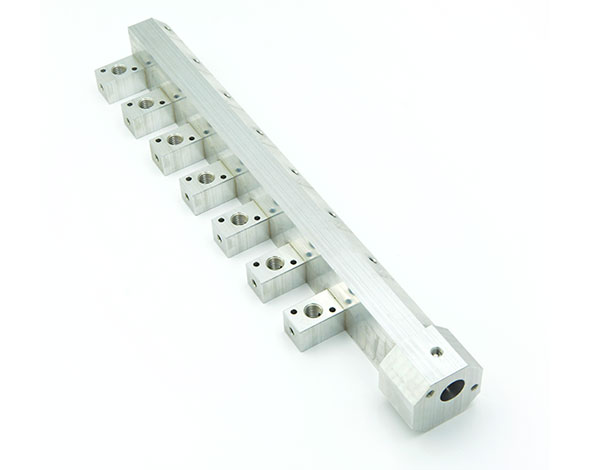 What is CNC Milling & How Does CNC Milling Work
CNC milling (computer numerical control milling) is a CNC machining process that involves removing material from the workpiece by rotating and moving a cutting tool, such as a milling cutter, and positioning the workpiece properly, to produce or finish a custom CNC machining object. CNC milling technique can be used to shape a part from beginning to finish, it's best to produce features or definitions as a secondary or finishing process for machined components. The milling cutting tool can be placed horizontally or vertically, but since the numerically controlled milling machines have evolved strongly, moving on several axis, up to 5 axis, allowing much more to movement of the cutting item in addition to the repositioning of the piece.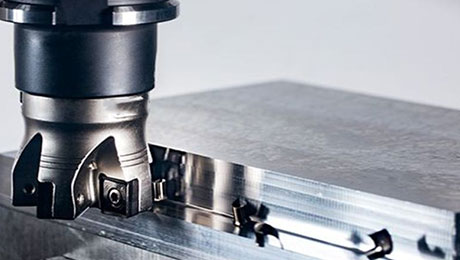 CNC Milling Process – What is the Process of CNC Milling?
Starting from designing a CNC milling part drawing or geometry with CAD software, then CAM software converts the file to CNC machine program, which can dictate the machine what to do and how to do. CNC milling services apply computerized technique to complete the manufacturing as the following basic production stages:
Designing a CNC Milling CAD model
Converting the CAD model into a CNC milling program
Setting up the CNC milling machine
Cutting small pieces off the block material to obtain approximate shape
Executing the CNC milling operation with higher precision and accuracy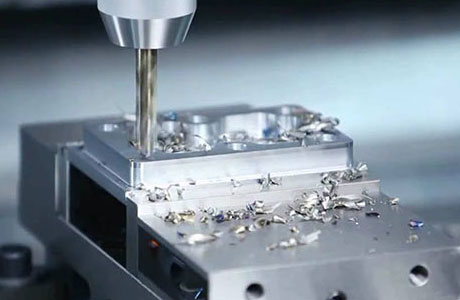 CNC Milling Operations (Types) – What Does A CNC Mill Do
CNC milling service, one type of CNC machining service, is ideal for manufacturing CNC milled parts with high accuracy and tight tolerances in prototype and small/large batch production, which achieved through the following common CNC milling operations.
Plain Milling: also called surface or slab milling, refers to the milling operation utilize plain milling cutters with teeth on the periphery to perform the cutting, the axis of rotation of the cutting tool is parallel to the workpiece surface.
Face Milling: the operation use milling cutters have teeth both on the periphery and tool face, the rotating axis of cutting tool is perpendicular to the surface of the workpiece,generally for producing flat surfaces and contours.
Form Milling: uses form cutting tools or fly cutters for specific purposes, including convex, concave cutters, typically for creating irregular surfaces and contours like curved surfaces.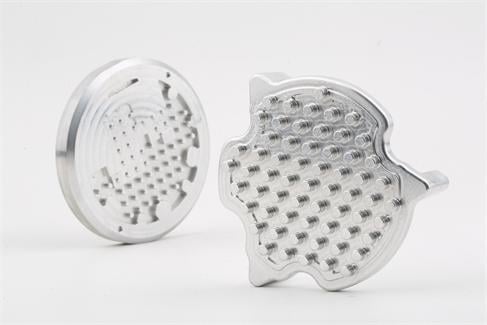 Angular Milling: also written a angle milling, milling flat surfaces which are neither parallel nor perpendicular to the axis of the cutter.
Gear Milling: the milling process for creating a gear.
Thread Milling: the interpolation of a thread mill around or inside a workpiece to create a desired thread, requires machines capable of moving on the X, Y, and Z axis simultaneously.
Profile Milling: rough or finish mill vertical or slanted surfaces, continuous tool path.
Straddle Milling: machine two or more parallel vertical surfaces at a single cut.
Other milling operations: Gang Milling, Side Milling, End Milling, Saw Milling, Helical Milling, Cam Milling, Milling Keyways, Grooves and Slot.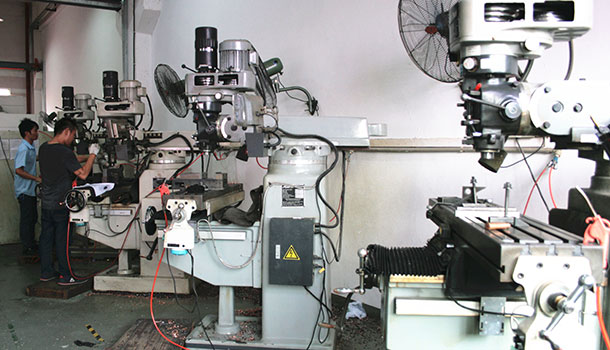 CNC Milling Machines – What Is A CNC Mill & Types of Milling Machines
CNC milling machine employs a rotating cylindrical tool (milling cutter) held in a spindle to perform the milling operations, for getting a wide array of shapes, slots, holes, and other necessary impressions. As a common Computer Numerical Control machine, CNC mill has the ability to cut in different angles and move along several axes, allows a variety of milling parts features and designs. The workpiece on CNC mill can be moved across the tool in certain direction.
There are different types of CNC mills divided according to the number of axes:
2-axis CNC milling machine: cut holes and slots in the x- and z-axes
3-axis CNC milling machines: added y-axis, can cut vertically and in any direction
4-axis CNC milling machines: add the ability to rotate the x-axis, similar to a lathe.
5-axis CNC milling machines: most complete milling machine, incorporate rotation in both the x- and y-axes.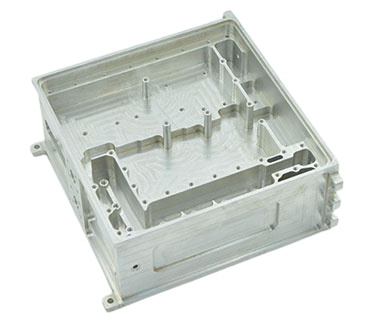 CNC Milling Materials – What Types of Materials CNC Milling Use?
CNC milling services can work on a wide range of materials for machining different parts: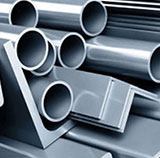 METAL
(Steel, Bronze, Stainless steel, Aluminum, Zinc, Specialty alloys, Titanium, Industrial and heavy duty metals etc.)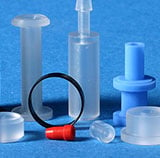 PLASTIC
(PE, PP, PVC, Pthermosets, Thermoplastics)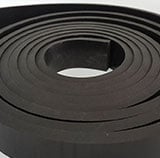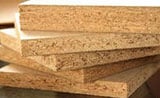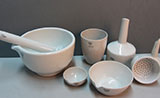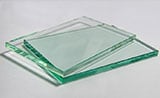 CNC Milling Applications – What is CNC Milling Used for
Because the milling allows a very high precision without altering the structure of the material with a good rate of manufacture, CNC Milling is becoming increasingly common as its machine range, control systems and cutting tools are just growing. Our CNC Milling service is used to produce a variety of custom-designed CNC milling parts and products in all areas of the industry: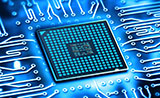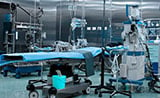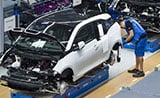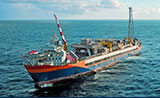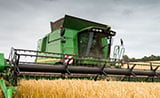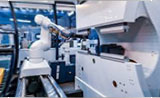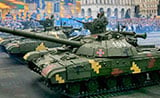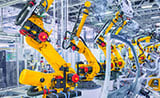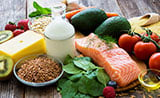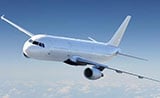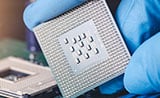 Zhejiang Xinwo is an ideal choice if you are seeking a CNC milling company or CNC shop for the fabrication of small, medium, large-sized products in low volume or mass production. Our exceptionally trained and experienced employees fabricate components in accordance with drawings on modern CNC milling machines with both small and large dimensions with the greatest precision and processing quality. Want to get the most professional and rapid milling service? Send your CAD program and inquiry to Zhejiang Xinwo now!
Zhejiang Xinwo CNC Milling Surface Finishes
ZJCNCMACHINE provides an array of surface finishing services for your metal CNC milling parts to improve the parts appearance, surface smoothness, chemical, corrosion resistance, and other performance.
Painting: refers to an altering surface finishing process, spraying paint, pigment, or color to a solid surface as a colored protective layer, and can be done on metal or non-metal CNC machined components of any shapes, usually applied on aluminum, stainless steel and steel alloy parts. The purpose is to improve aesthetic appearance and prevent corrosion or oxidation.
Passivation: a common chemical surface treatment method for steel and stainless steel, to remove ferrous contaminants or use a light coat of protective material to create a shell for enhancing the corrosion resistance or reducing the chemical reactivity.
Electroplating/Plating: a process of using an electric current to reduce dissolved metal cations so that they form a thin coherent metal coating on an electrode, to change the properties of the metal surface or build up thickness for undersized parts.
Powder coating/Powder coat: a functional and decorative finish, which is applied as a free-flowing, dry powder, employs electrostatically and then cured under heat, to create a hard finish that is tougher than conventional paint. The main applications including household appliances, aluminum extrusions, drum hardware, automobile, motorcycle, and bicycle parts.
Anodizing/Anodized:an electrolytic passivation process of forming a thin layer of aluminum oxide on the exterior of aluminum CNC machined parts to increase the thickness of the natural oxide layer and protect the metal, as the layer has higher corrosion and abrasion resistance than aluminum.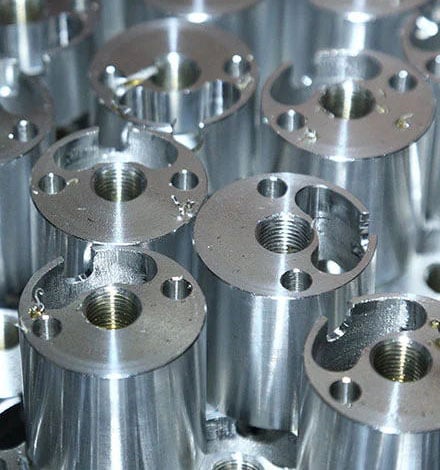 Polishing: also known as buffing, a process of rubbing the surface of parts or utilizing a chemical action to produce a smooth and shiny surface, make the surface get significant specular reflection or reduce diffuse reflection in some materials.
Black oxide: also known as blackening, gun bluing or hot blackening, a chemical process of forming a black conversion coating on stainless steel, copper and copper based alloys, zinc, powdered metals, silver solder, and ferrous materials, to improve corrosion resistance and minimize light reflection.
Conversion coating :also known as chromate conversion, the coating are used for metals converted to a protective layer through the chemical or electrochemical processes, primarily used as a corrosion inhibitor, decorative finish, or to retain electrical conductivity.
Bead blasting/Bead blast: the process of removing surface deposits by applying fine glass beads at a high pressure without damaging the surface.
Abrasive blasting/sandblasting: the process or operation of propelling a stream of abrasive material composed of high-velocity sand-sizes particles against the metal surface under high pressure with blast equipment like air pressure system, to remove surface contaminants, clean metals or increase a texture, then change the smoothness or roughness of surface.
We also provides grinding, linishing, industrial etching, and more custom metal finishing service for presenting the best effect of your part.